The 64th edition of the Barcelona-Sitges International Vintage Car Rally will be held on 19 and 20 March 2022. Foment de Sitges, in collaboration with the town councils of Sitges and Barcelona, has begun to prepare the event, which will once again bring together a selection of vintage vehicles.
Cars produced up to 1928 and motorbikes up to 1938 will once again travel the main streets linking Barcelona and Sitges. The event, declared a Festival of National Tourist Interest, will bring together around a hundred units that every year attract the attention of thousands of enthusiasts and onlookers, who gather all along the route to see the parade of authentic automotive gems, with their occupants dressed in clothes corresponding to the style of the period of their vehicles.
The president of Foment de Sitges, Maria Marín, explains that "the Rally returns in 2022 with more energy than ever. Many participants have already shown their willingness to bring their vehicles to an essential event in the vintage car calendar and, after two difficult years, for this edition we are working with great enthusiasm to once again offer our participants the best experience".
After two years of stoppage due to the pandemic, Foment de Sitges is confident that this edition will once again have a large number of participants, which is why the registration process has already begun.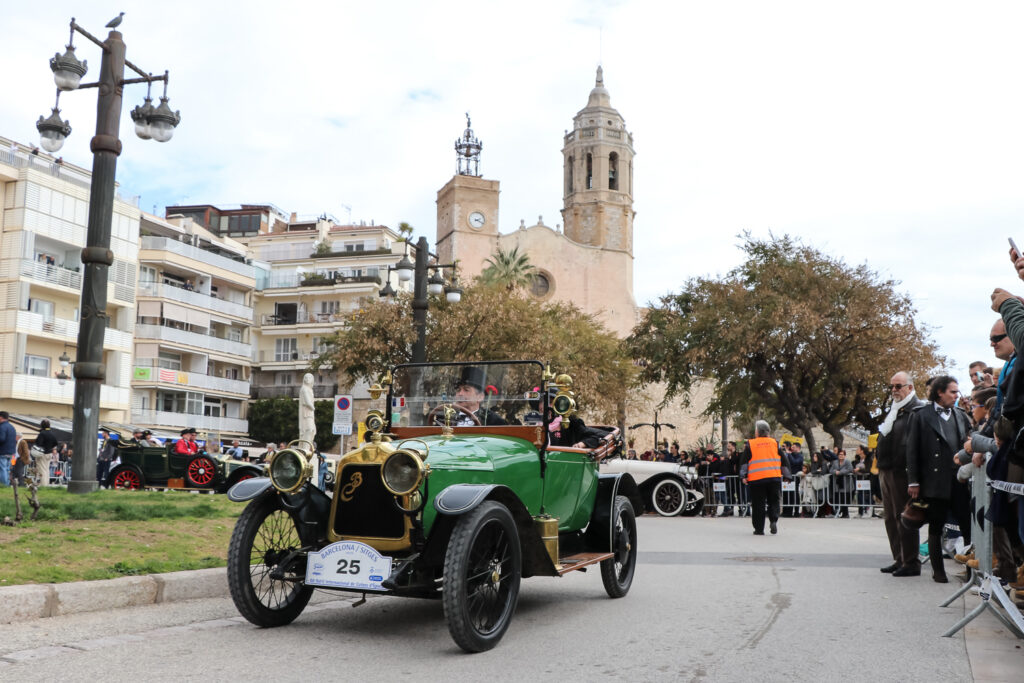 The councillor for Tourism, Luís Miguel, stresses "the importance of recovering this great event consolidated in the annual calendar of Sitges and which brings together 'Sitgetans', visitors and tourists of different nationalities thanks to the attraction of these motor jewels".